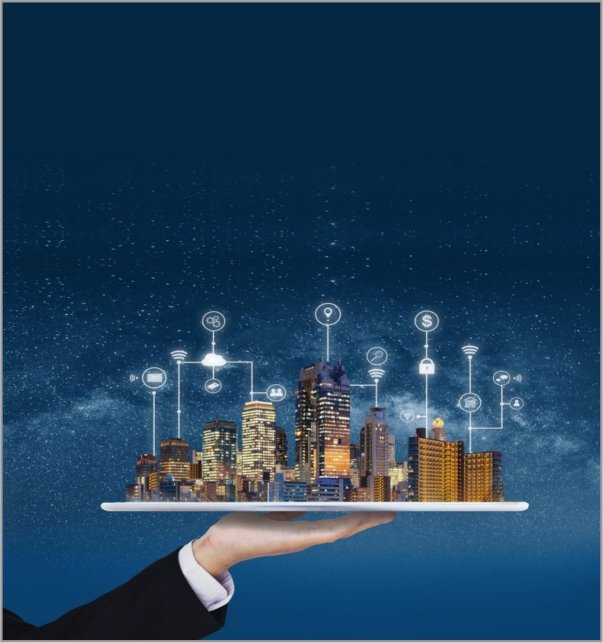 Smart City technology
The technology that is being used to build smart cities today is commonly known as the Internet of Things (IoT). The Internet of Things allows the connection of day-to-day objects via the Internet. Copadata with its software platform Starway leverages this technology to enable smart cities.
IoT solutions for smart cities allow municipalities and utilities to make faster and smarter decisions, leading to greater efficiency, security and quality of life for everyday people. We live in a digital world where IoT technology makes it possible for us to collect, analyze and use data to optimize processes and consumption of valuable resources.
The Starway Software Platform uses a wide spectrum of this technology for a number of purposes, including:
Data acquisition: Hardware-independent data collection and transfer on all your operationsand equipment.
Visualization and control: Simplifying and streamlining complex processes to give you more control and visibility
Analytics and reporting: The calculations and estimates are made on the basis of historical and realtime data and with the help of advanced analytics, artificial intelligence and machine learning.
Engineering: Simplified configuration of automation solutions to make projects easier to develop and manage.
Data management: Comparison and organization of real-time data on a city-wide basis for more intelligent and impactful decision making.