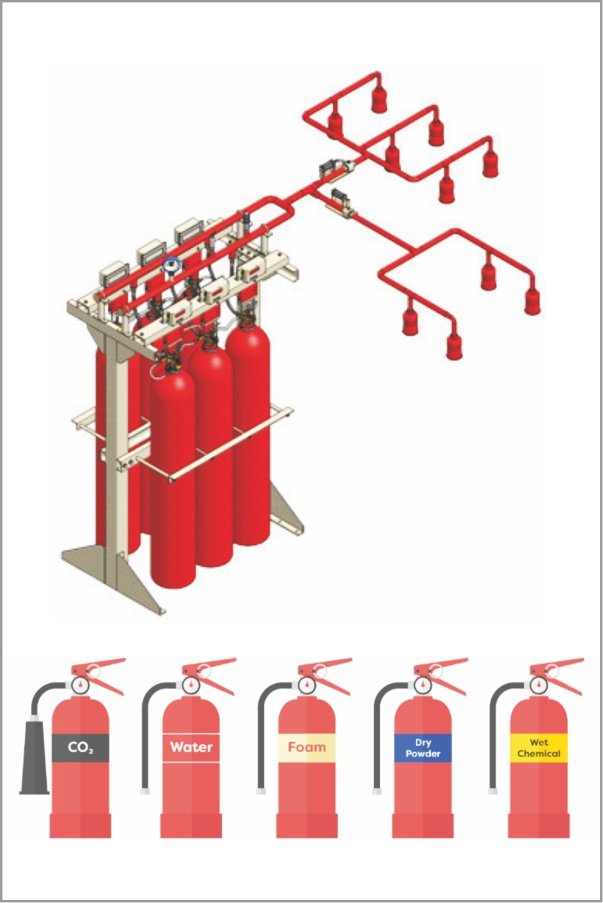 Smart City technology
It is indeed our great pleasure to introduce ourselves as one of the leading organization with the strongest quality standards to be followed at all phases of the project from concept to commissioning and the no-compromise word culture has made us happy corporate clients, Multi-storey building, rewarded with the confidence of commercial. Complex and star hotels. For the following system with maintenance.
Fire equipment
Fire Detection System and BMS (Building Management System) Water Based Fire Fighting System Gas Based Fire Extinguishing System Safety System Safe System AMC Including Facility MGT Services Lectures, Training and Demo etc.
CO2 FLOODING SYSTEM
Fire Safety in Power Plants: Inspection, Testing and Maintenance of Fire Protection Systems in Power Generation Plants
Fire pumps.
Hydrants.
Sprinkler/water spray systems.
Hose houses.
Halon systems.
Dry chemical systems.
Halon-alternative systems.
Carbon dioxide systems.